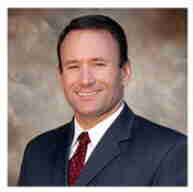 The other day I saw an article about the challenges state and local governments have with providing corporate tax incentives to attract companies to their area. It got me thinking about how a state manages their growth in order to generate new tax revenues and keep overall tax rates low. The article was focused on the issue that some of the companies that received substantial tax breaks (no property taxes for 20 years, etc) did not follow through and generate the number of jobs they agreed to generate in exchange for the tax breaks they received. The states that gave away tax incentive's to bring the new company to their area now want to "claw-back" those tax incentive's because the company they brought to their state didn't meet their side of the agreement.
Which comes first: the chicken or the egg?
Economic development groups have a very tough job; entice companies to relocate or expand facilities in their state or area with lower labor costs, lower taxes, special districts where taxes are abated for a period, etc. They strike the best deal they can in order to secure the new site, company and advantages and the hope is that by opening a new facility in their jurisdiction, they will put people to work, bring in new residents, new technologies and most importantly NEW TAX REVENUES! Not an easy assignment when you are competing with lower tax jurisdictions and lower labor pools in various states.
Uncooperative Economics
Recently, the economy has not been as friendly to business, and those large expanding companies haven't been able to justify hiring the way they hoped to hire. What now? If you ask the company you brought into your state to now pay for those tax breaks you gave them (aka Claw-back those incentives), it hurts their profitability and might have to reduce headcount which makes the problem even worse. If you don't provide the best incentive package during the negotiation phase, you may get zero job growth.
I can promise you that those that did find new employment with the recently launched company would argue that you have to roll the dice and hope for the best. For those that pay taxes in the state and don't see the growth that has been promised, it's a hard check to write come tax time knowing your tax dollars became a corporate subsidy that didn't help your area in the way it was promised.
It's your "Shout" Mate!
In Australia, a common way to let your friends know you are picking up the tab for this round of drinks is to say, "my Shout, mate!" So, for those that are struggling with those big corporations claiming the economy stole their business plan and expected profitability, raise your glass…it's your Shout, Mate!
What say you my friends?
What should a state do when recruiting new employment to their area?
Should states require companies taking tax incentives to repay them if they don't create the jobs they commit to during negotiations?
Related Articles
Who's Looking out for small business tax incentives?
Tax Incentives - Saving tax dollars using a specialist
Client Success Story - Another home run hit with tax incentives
Randy Eickhoff, CPA is President of Acena Consulting. With more than 20 years of tax and consulting experience, Randy focused on helping companies successfully document and secure tax incentives throughout the US. He has been a long-time speaker nationally as well as conducted numerous training sessions on R&D tax credits and other US tax incentives.