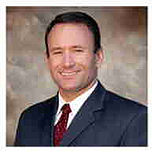 Political contests are always entertaining.
One side throws hand grenades aimed at discrediting the other side through innuendo, spin and name calling. The response from the opponent is to fire back, taking a shot at perhaps family, friends or other relationships matter in order to paint the opponent as something voters would find appalling or at minimum, different enough not to vote for.
Business isn't entirely different in a competitive situation; when vying for a new client, we try to paint our company in a light that is more appealing to the potential client than the competitor. We highlight our strengths, downplay our weaknesses and try to professionally highlight their missteps.
The good news typically is that the grass may seem greener to the prospective client because they have no history or experience with the newcomer.
As a user of services, it makes sense to ask some questions each year or each time you consider changing relationships.
Here are a few that should be asked:
Does the service provider have my best interests in mind?
Am I paying a fair price for the services I am receiving or paying a premium?
Is the quality of services I am receiving at the highest level?
Is the integrity level of the service provider high?
Are they responsive, knowledgeable and proactive?
The beauty of our business culture today is that many of these answers can be found through research and references outside of asking for them directly from the service provider.
In my industry, CPA firms and industry associations can be good places to get third party references. Just be careful to understand if there is a monetary relationship (referral fee relationship) in place before you ask the question. If there is, it doesn't mean the provider is not to be considered, just the source of the referral.
What say you my friends?
Are you aware of the relationships between a potential new service provider and someone they referred to you?
How does your company complete background checks or referencing on contractors or companies you hire to work on special projects?
Related Articles
Integrity counts – Leopards don't change their spots
Client Expectations aren't static or reasonable....
Tax Incentives & Green Eye Shade Musings
Randy Eickhoff, CPA is President of Acena Consulting. With more than 20 years of tax and consulting experience, Randy focused on helping companies successfully document and secure tax incentives throughout the US. He has been a long-time speaker nationally as well as conducted numerous training sessions on R&D tax credits and other US tax incentives.