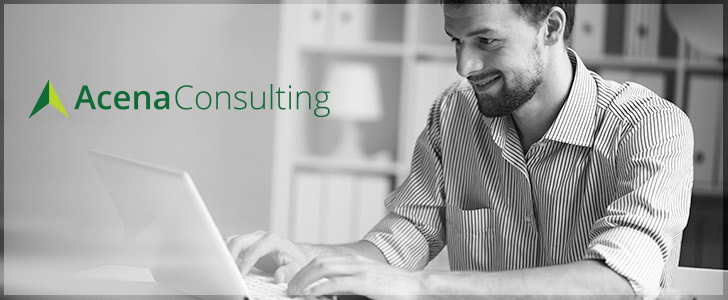 Last week, I was speaking with a client and he remarked that our report "ran circles around the other guys (the 'other guys' are a national firm that we compete against in our industry)."
We like to think we are doing things different.
We like to think we are more detailed, more analytical, more efficient, more responsive and provide a better overall experience for those companies (and CPA firms that serve them) that appreciate our philosophy.
What don't we do?
Well, we don't have a team of attorneys to wage war against the IRS or various state tax agencies.
We don't charge a percentage of savings (although this practice has been outlawed by the IRS under Circular 230, some of our competitors find ways to continue to do exactly that).
We don't have a massive board of advisors with huge credentials, or a network of salespeople that never work on the project.
I suppose that makes us smaller, weaker and perhaps less attractive to companies (and CPA firms) that want large organizations, premium pricing, and a national name.
So what does our little firm bring to the table?
We work with each client defining the important components needed to sustain the tax incentives we help their document.
We've developed our

proprietary software

(we affectionately call it

Selene 5.0

) to make our work more efficient, higher quality and more detailed than anyone in our industry.
We provide a report comprised of a detailed review of projects, specific calculations, project and costs analysis and a roadmap to understanding why a company qualified for an R&D tax credit. There is very little standard language in our reports.

We charge a fixed fee regardless of the outcome and value of the tax credits generated.

The individual that sells a project works on the project. While this might be a little less efficient in terms of "selling" more studies, it maintains accountability to each client, continuity on the engagement and consistency in our approach.
While these attributes are important, the scenario I just described applies to many industries and certainly hits home in the world of small CPA firms where size and approach run the gamut.
Where do you fit in this group?
Do you have strong relationships at the corporate level?
Or is your structure set up in silos where communication and client service aren't THE key component?
Are you hands-on or overseeing client service?
When was the last time you put yourself in your client's shoes, asked detailed questions about your level of service or even surveyed them for feedback?
At Acena Consulting, we simply focus on creating amazing experiences for our clients (and that includes strong technical studies that support our conclusions).
It's not rocket science, it's simply doing the right thing.
Relationships Matter.