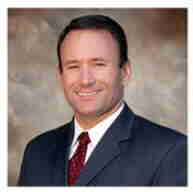 Randy EickhoffPresident, Acena Consulting
As a father, you have opportunities to spend moments with your kids that become memories of a lifetime. Last week, as my boys and I were at the walking along the beach, my son wanted to see a rock skip across the water. With one smooth motion, I threw a slicing side-arm toward the oncoming waves and the flat stone skipped neatly over the whitewater and bounced three more times before disappearing into the shallow water. At each point where the stone skipped, small ripples emanated away before being washed over by another wave. The vision of the waves covering the ripples made me think of the impact US businesses create as their efforts around innovation create ripples in the community spawning innovation in other companies. Yet, Congress and the White House fail annually to give US businesses the tools to compete globally by failing to act, on a timely basis, on tax incentives; example one, the research tax credit. Those ripples that create new jobs, new products and a groundswell of growth get washed over by the oncoming waves of new products and technologies developed in other countries.
Changing Focus-Congress, It's not about you
Today, more than ever, the business world has become a dynamic system that changes quickly. Companies don't have the luxury of setting their annual business plan, putting in the drawer and putting their head down to work the plan. Today, companies must be in constant contact with changes in the market, their products and the competitive landscape. Yet Congress takes each year, arguing through their respective agendas, taking time to tell their constituents how horrible the other political party is, how right their direction is and how important it is to stand their ground in the face of such political battles......meanwhile another thousand jobs are lost partially because Congress hasn't acted. The R&D tax credit is just one of many incentives that need attention and to be a fixture in our global business plan.
It seems to escape our elected representatives that it's not about them.
Businesses need to know what the future looks like and what impact taxes and incentives will have for their business and industry. It makes it even tougher when accounting firms who annually prepare tax returns, advise their clients on tax planning or help develop tax savings ideas can't give good advice because of government inaction.
When will Congress recognize that with each sunset, another business can't accurately develop their strategy because they don't know what taxes they might have to pay, what incentives they can rely upon or whether they should invest in a new strategy because of uncertainty created by our elected representatives. Unfortunately, it seems that this has become business as usual.
Ripples or Waves
Economists will tell you that the ripple effect of innovation is a reason to have an incentive such as the R&D tax credit. With each new product that is developed, other companies develop ancillary or competitive products to build the market and capture market share. Nowhere is this perspective more evident than the cellular telephone market where products like Apple's iPhone have created thousands of competitive and ancillary products. How many jobs has this one success created in our country? More importantly, how many jobs have we lost to other countries that might have been saved through effective and timely action by Congress? How many more waves will cover the ripples of innovation created in the US before business as usual …. isn't.