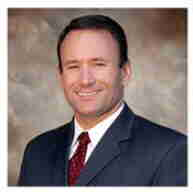 Thanksgiving is a time for family, friends, food and giving thanks for the things in our lives that mean the most. In our tough economic times, that simple act of saying thanks may be as simple for some small businesses as being thankful for still having an operating business.
In many states, the state government is struggling as bad as local businesses, looking for ways to raise taxes, generate new sources of revenue or cut programs to balance their budgets. In Arizona, the approach has included an enhanced research credit with an opportunity for small businesses to request a refund of the research credits they are due in excess of their tax liability. While some might see this approach as a "handout", I see it as a much needed and smart approach to both helping Arizona companies as well as creating a tool to attract high-tech companies to the state.
Beginning with the 2010 tax year, Arizona companies with less than 150 employees who generate a research income tax credit can request a refund of up to 75% of the excess research credits generated for the tax year (research credits in excess of their tax liability). Here are the important points to remember if your company (or client) is interested or may qualify for this credit:
Certification Required
Each Arizona company requesting a refund under the program must submit an application for review by the Arizona Department of Revenue (affectionately known as "AZDOR") AZDOR will review and either approve or deny the application within 30 days. While the actual application will not be released until some time in December, the basic information will include the research credits generated by the company as well as a basic description of the business. Once reviewed and approved, the taxpayer will be sent a certification that must be included when their tax return is filed.
R&D Tax Credit Refunds Limited to $5,000,000
The new law also provides for a limit to the refunds to be provided annually to $5,000,000 and only on a first come – first serve basis. This means that companies that believe they will be requesting a refund need to have their R&D credits calculated and application submitted as soon as possible after year-end in order to have a reasonable chance of securing a refund.
January 3rd – applications accepted

According to the AZDOR website, applications for refund under the research credit program will be accepted beginning January 3rd, 2011.
You Have To Give To Get
In order to receive a refund under this program, taxpayers will be asked to give up 25% of the research credit generated. The program allows for a refund of up to 75% of the excess research tax credit generated rather than receiving 100% benefit. As an example, if a taxpayer generated a $40,000 Arizona research credit and had a zero state tax liability, they could receive a $30,000 refund.
Overall, this change is an important incentive for Arizona small businesses and provides funds that should have a direct impact for companies that need assistance in a way that rewards innovation, product development and growth.
Acena Consulting
As a provider of specialty tax services, Acena Consulting has been working with companies in Arizona to document, calculate and secure both federal and state research tax credits. Our work helps bring these important incentives to business to impact their growth, innovation and success. If you would like additional information or would like to discuss your individual tax situation (or your client's tax situation), please contact us at your convenience. You can contact us through our website at www.acenaconsulting.com.