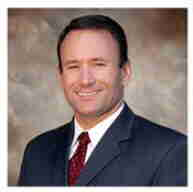 On Friday, the Virginia House of Delegates Finance subcommittee unanimously approved
HB 1447
, a bill introduced by
Delegate Ben Cline, R-Amherst
, to bring a
15% tax credit
to businesses conducting qualified research and development in the state. While Virginia is no stranger to technology and success in building a technology-based economy, this addition to their arsenal of tax advantages would demonstrate the state's commitment to continued support of the technology industry.
Domination Through Government Initiatives
Over the last decade, Virginia has dominated the technology sector ranking high in the number of SBIR grants made by the National Science Foundation, introduced a number of initiatives to encourage growth in nanotechnology, life sciences and defense and homeland security. In addition, for the last four years, Virginia has led the nation with the highest concentration of technology workers – 95 out of every 1,000 private sector workers in the state were employed in the technology sector. These results and successes have not happened by accident but through a well-crafted and executed strategy.
Turning up the Heat
In economic times where state governments are struggling to justify their annual expenditures, survive bankruptcy and manage their reduced tax revenues by furloughing workers, Delegate Cline (and it appears the Finance subcommittee as well) goes on the offensive, introducing a bill to incentivize companies to locate in Virginia.
You have to love an aggressive strategy that gives businesses a competitive advantage both domestically and internationally.
How would a 15% tax credit for research and development expenditures help Virginia-based businesses?
HB 1447 is a five-year R&D tax credit that piggybacks (or mirrors) the federal research and development tax credit under Section 41 of the Internal Revenue Code. The tax bill limits the amount of tax credits granted to $10 million per year. This type of requirement creates a sense of urgency for businesses to calculate and apply for their tax credits in a timely manner so they don't get left behind.
Kudos to Delegate Cline and the Virginia House of Delegates for executing business friendly strategies; we will be watching the votes and hope HB1447 is successful.