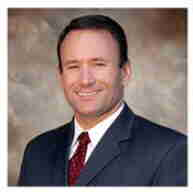 On Thursday I had a chance to present to 25 people at the Chandler Incubator - Innovations located in Chandler, Arizona. While the presentation was focused on the R&D Tax Credit, the interest level and energy in the room was fantastic.
The group was comprised of small business owners, economic development teams and engineers (I think I spied an accountant nodding in the back of the room as well). While many of the companies represented were start-ups, pre-revenue or just getting out of the gate, their desire to get their documentation systems set up, in place and ready as they begin to generate revenue and (hopefully) profits was evident.
My SHOUT OUT goes to a few people that really understand how to take the information presented and get it in the hands of those that can use it. So, I wanted to thank first Sanjay Dhole of the Arizona Small Business Development Council and Jane Posten from the City of Chandler. They provided Acena Consulting the opportunity to give the presentation. In addition, Sanjay sat with me after the presentation to talk through additional contacts that would be good people to meet and that would value our message. Second, a big thank you to Barbara Luther, patent attorney from The Luther Law Firm for her almost immediate referrals to one of her friends for a meeting right away.
Networking is an art and so many people think that simply by going to events and shaking hands, you are "networking." In reality, you have to give to get; we provided information that the seminar participants felt was valuable and in return, we received some very important referrals and contacts.
I look forward to being able to return some referrals to both Sanjay and Barbara to say thank you and appreciate their trust in our technical expertise and approach.
Thank you both so very much
Randy