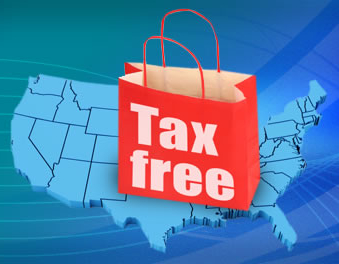 Solar components can be an expensive purchase, but there are ways to lower the cost. One of the biggest factors in purchasing anything is sales tax. Well great news, solar is tax-free, at least for now.
This not only lowers the cost of the solar for the end user, but also for the manufacturer. Because there is no sales tax on the components, the manufacturer of solar products does not have to incorporate that cost into the sale price when purchasing components to manufacture the products for the end user.
The freedom from sales tax includes:
The sales tax on the materials
The tax on the contractor's labor to install the product
The engineering and consulting time that is required for design
On top of solar being tax-free, there are tax credits available. DSIRE USA is one of the leading websites to find out about the tax credits available for your area and include Federal, State, and Local tax credit information. The website also has information on grants available for green initiatives.
Another great website for information on tax credits and grants for solar is SEIA. Included is information on the Solar Investment Tax Credit, the 1603 Treasury Program, and the Solar Manufacturing Tax Incentive.
Next time you look into solar for your home or business, remember there is money available to help lower the costs and you will not have to pay sales tax on any part of the process from design, purchase, to installation.
About the Author: Liz Karschner is the Marketing Director for SEPCO and writes about the renewable energy industry, solar lights, solar power, and all things green.