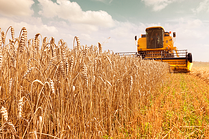 When the colonists first settled in the New World, they came primarily as farmers. Yes, there were blacksmiths, bankers, carpenters and other settlers necessary for the growth of a new community but farming and agriculture were a staple and foundation to the New World.
As with all things, innovation and changes have left the farming and agriculture industry much smaller but incredibly more efficient. Each year, as we see farms disappear, we see more innovation, more efficiency and new types of products. It is these innovations that can qualify for R&D tax credits and generate needed support for the critical work done by those taxpayers that provide agricultural products both domestically and across the world.
The federal Research & Development tax credit was developed to reward US companies for finding ways to innovate. Farming and agriculture are a hot bed for innovation, driving efficiencies annually to keep up with global needs for their products. Let's look at a few of the many ways the agriculture industry can qualify for R&D tax credits:
Agriculture is a hotbed for innovation and R&D tax credits!
New Product Development
How many types of apples do you see today in the grocery store?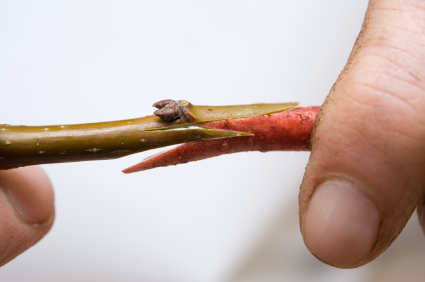 You can thank US farmers and their success at working to develop new types of apples through grafting, genomics, product formulation, and many others. What you may not realize is that through these types of efforts, apples (as well as other products) have longer shelf lives, resist disease better and have more distinctive tastes (my kids are not fond of some of the more tart apples like Granny Smith Apples).
Increased Yield
Agriculture today utilizes some techniques to increase the yield of their products. Whether they are evaluating and testing soil additives, new irrigation systems, different lighting techniques or other approaches, the experimentation of each can qualify for R&D tax credits.
Increased Shelf Life
Innovation has demonstrated remarkable success increasing the shelf life of fruits and vegetables (although it seems the lettuce I get from the organic farmers market lasts much longer than the stuff I get at the grocery store). Two key areas for innovation include new and improved packaging technology (managing moisture, temperature and atmosphere) and protective emulsions or membranes. Experimentation related to the new process development of these types of technologies can result in R&D tax credits.
What are your experiences?
What has your company done in the recent past to find innovative solutions to farming problems?
Have you developed new techniques in the field that could qualify for tax credits?
Have you experimented with ways to reduce or eliminate disease? Increase yield?
Want More Information on Agriculture and R&D?
Visit our web page devoted strictly to Agriculture and Farming research and development tax credits by Clicking on the link below.
Related Articles
1. IC-DISC Tax Savings Through Exporting
2. Are all R&D tax credit firms the same?
3. R&D Tax Credits: 5 Critical Items to Document (part 1)
Randy Eickhoff, CPA is President of Acena Consulting. With more than 20 years of tax and consulting experience, Randy focused on helping companies successfully document and secure tax incentives throughout the US. He has been a long-time speaker nationally as well as conducted numerous training sessions on R&D tax credits and other US tax incentives.