As a member of the Board of Managers for my local Simi Valley YMCA, I have been fortunate to be involved in the strategic planning process for five YMCAs in our county organization this year. Last week, I was speaking with the Executive Director about the Mission, Vision and Strategic Plan we had put together that was now being implemented by the staff at each of the YMCAs in our group. I had one simple question:
How do we know when we are achieving the goals we set?
It's a simple enough question right? Not really.
The Y isn't much different than most organizations in terms of their annual process of setting goals and objectives; the goals are esoteric in the way they are written but need to be takendownto tactical actions and metrics that can be measured. Sure more companies will have revenue goals and profit goals but I'm talking about the overall organization and branding type goals. A CPA firm, for example, might use-
"Our customers see us as a trusted business advisor."
Wonderful objective but how do we get there and what are the daily actions we need to take to achieve this goal. More importantly, how can you measure your success on a periodic basis? So often, I see CPA firms and clients focused on working in the business, they forget to work on the business.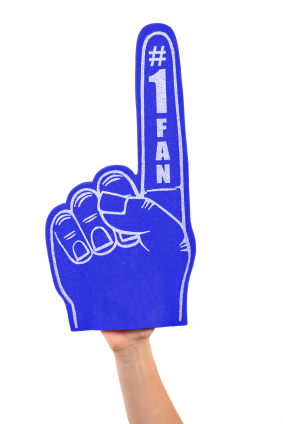 Creating raving fans of your clients and employees (and I believe you can't lly have one without the other) take time, effort and vision. That retreat that didn't get scheduled or didn't include your employees that talk to your customers every day has a purpose and can be critical to your success if done right. Listen to everyone, they have a perspective and want to make a difference. Clients want you to be the best, your employees want to rave about where they work so give them reasons (aside from their paycheck) to smile when they come through the door or chat with a client.
At Acena, our process involves both CPA firms and companies and understanding how each perceives our efforts is critical to the success and growth of our R&D tax credit practice, IC DISC practice, and other tax incentives services we provide. When we make a mistake (no, we aren't perfect), it is our responsibility to learn from it and make sure it doesn't happen again.
How do we define a win? When a client gives us constructive feedback, calls with a referral, appreciates our input or let's us know we are an important part of their team. That's a win for us.
What say you friends?
How do you define a win?
Do you involve everyone in your annual planning process?
How often and what do you measure as your success?
Recent Articles
Independence: Apparently for CPAs only!
Are all R&D tax credit firms the same?
Tax Incentives: Yes, It's Important!
Acena Free Tools & Subscriptions
Click Here to Subscribe to Tax Incentives! Acena's Monthly Newsletter
Free Strategic Tax Assessment Checklist
R&D Tax Credits - Additional Information
Randy Eickhoff, CPA is President of Acena Consulting. With more than 20 years of tax and consulting experience, Randy focused on helping companies successfully document and secure tax incentives throughout the US. He has been a long-time speaker nationally as well as conducted numerous training sessions on R&D tax credits and other US tax incentives.