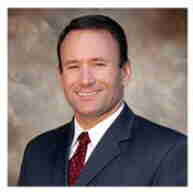 On February 6th, U.S. Senator, Chris Coons of Delaware delivered a speech advocating a permanent research and development tax credit that could be sold by companies that qualified but could not use the tax credits.
Well done Senator!
I might suggest we consider a number of improvements that could create that viral impact we need in our struggling economy.
Permanent should be the minimum rather than a big win
Every year or two, the R&D tax credit expires and must be renewed after a long and arduous fight within Congress (Some people have even suggested that perhaps this fight is intentional in order to drive contributions to campaigns). The funny thing is that both sides (and I don't mean the Senate versus the House) agree that supporting innovation through the research tax credit is not only important but critical to the roadmap of success for America.
Making the R&D tax credit permanent isn't (or shouldn't be) a huge win for American business, it should be a minimum that we as taxpayers hold as a must have.
Effective and Valuable
For the tax year 2010, the research tax credit had a moment of significant value.
It was given the ability to offset AMT (alternative minimum tax). Since most small businesses are organized as some type of flow-through entity (S-corp, LLC, partnership), the taxes paid for business profits are paid at the individual level. Unfortunately, many if not most of these business owners are paying alternative minimum tax and as a result, the Research & Development tax credit is ineffective (as it can not offset AMT).
In 2010, we were given a short reprieve and the R&D tax credit along with a handful of other Section 38 tax credits were able to be used against AMT providing significant benefit.
In order to make the Research & Development tax credit (and other Section 38 tax credits) effective and valuable, Congress should improve it to offset alternative minimum tax thereby ensuring that companies that innovate will be able to use the credit to grow and prosper as was the original intent when it was enacted.
Refundable
Senator Coons idea to make Research & Development tax credits mobile or "saleable" from companies that can't utilize them is a great idea; another thought would be to make the R&D tax credit refundable (as it is in Arizona).
This approach would provide a direct stimulus to companies that are currently operating at a tax loss (which is typical of most startup companies).
Would a "saleable" credit create a market that might abuse the credit?
Does that mean the US government would need more oversight?
It would seem that if there was a way to minimize government involvement, it would reduce the overall cost to the US taxpayer.
Outside the Box
It's clear from the recent State of the Union address by President Obama that there is finally a sense of urgency behind innovation and supporting new technologies.
It would seem, however, that many politicians are still thinking inside the box rather than developing new and innovative ways (pun intended) to support small businesses that have amazing and ground breaking ideas.
Let's think outside the box for a change and once again lead the world in creativity and prosperity.
What say you my friends?
How would you like to see the R&D tax credit look in the future?
Would your business benefit from a refundable R&D tax credit?
What change would you most like to see in the R&D tax credit?
Other Noteworthy Articles
Who's looking our for small business tax incentives?
10 Reasons Not to Take R&D Tax Credits (part 2)
Free Resources
Click Here to Subscribe to Tax Incentives! Our Monthly Newsletter
Randy Eickhoff, CPA is President of Acena Consulting. With more than 20 years of tax and consulting experience, Randy focused on helping companies successfully document and secure tax incentives throughout the US. He has been a long-time speaker nationally as well as conducted numerous training sessions on R&D tax credits and other US tax incentives.