Last week we look into problems and solutions documenting the Process of Experimentation specifically around the alternatives that a taxpayer needs to evaluate in order to qualify for R&D tax credits (See Problems and Solutions Documenting the Process of Experimentation). Today we will attack the third component of the Process of Experimentation, the actual process executed by the taxpayer and the issues and solutions for proper documentation.
Let's take a look.
How does the IRS define process for qualified research projects?
As we discussed, there are three components that need to be documented in order to meet the Process of Experimentation standards. We've discussed the first two; namely, the uncertainties identified at the beginning of the development effort and the alternatives evaluated to alleviate the uncertainties. The third component, process, also needs to be evaluated and documented in order to meet the documentation standards. Keep in mind that the IRS believes that evidence that iterations and trial and error exist during the development effort. Therefore, tracking both tasks completed and iterations are important.
Problems and solutions documenting process
Every company has a unique process for innovation and solving problems during development. While many of these processes may be similar, each will have their own approach. What are some of the specifics that should be identified and what problems might there be in documenting them?
Trouble Defining a Process
Problem
R&D typically involves multiple departments starting with marketing and sales, through engineering, testing, prototyping, manufacturing engineering, tooling design, and finally first article testing. Creating a tracking system to encompass multiple disciplines and departments can be difficult due to geographic limitation, understanding, or simply because the company has never implemented a standardized development process.
Software development companies often utilize an industry-standard process such as Waterfall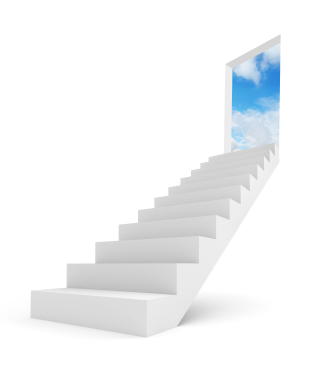 or Agile. While this helps define the process, each company may apply this standard differently. As an example, within the Agile development spectrum there are many varied approaches that a company might take.
Solution
The most important step is getting a standardized development process in place that can be followed by multiple departments. Once the process is in place, generating results and is being used by the employees, creating a documentation process that makes tracking time and tasks within the system easy and efficient is critical. Finally, management should provide tools and help employees understand that the time needed to document effort should be quick (meaning take less than a minute per day) and painless. Proper forms/input screens, reporting and compliance are critical to the overall approach.
Important note – if management doesn't make this a priority, neither will the employees.
Employee Understanding and Acceptance
Problem
Engineers as a group are typically very creative and derive satisfaction from the innovation successes they are primarily responsible for bringing to market. At the same time, they may document their trials and efforts in notebooks at a detail level (or may not) that provide an outstanding road map of the process they undertook as well as missteps or challenges they encountered along the way. However, when asked to document time on a particular project, engineers can struggle to understand the value and reasons for taking time away from their primary focus.
Marketing and sales are similar from the standpoint that their focus is customer and market-oriented rather than on internal documentation. The challenge for the business owner or CFO is to understand the various challenges and create a system that is efficient and is accepted by the employees involved in the process.
Solution
As we know, certain information must be documented for purposes of the R&D tax credit. However, creating a system that allows engineers to look back and learn from prior projects easily can bring ancillary benefits to the process. This concept holds true for sales and marketing as well. In the race to secure the next client, having a system that allows a sales professional to look back at prior efforts and projects should make them more efficient at their job streamlining the internal process of generating solutions for potential clients. A system that is detailed enough to provide critical information yet efficient can serve both employee groups.
We have too many projects to track this information
Sound familiar? It should, as we found this same problem when discussing alternatives. The good news here is that as it applies to process, it should be a minor issue. If a company as a large number of development projects, most likely, they will have already defined a process. The challenge is creating the system that documents the steps in the process that employees can easily use.
What say you my friends?
What challenges have you encountered when trying to document your R&D?
What type of system do you use to track R&D projects?
What would you like to see from your CPA in terms of assistance in this area?
Other Noteworthy Articles
R&D Tax Credits – 5 Critical Items to Document (part 5)
Are all R&D tax credit firms the same?
Shrinking Back – An Important R&D Credit Concept for Small Businesses
Free Resources
Free R&D Credit Documentation Assessment
Click Here to Subscribe to Tax Incentives! Our Monthly Newsletter
Randy Eickhoff, CPA is President of Acena Consulting. With more than 20 years of tax and consulting experience, Randy focused on helping companies successfully document and secure tax incentives throughout the US. He has been a long-time speaker nationally as well as conducted numerous training sessions on R&D tax credits and other US tax incentives.