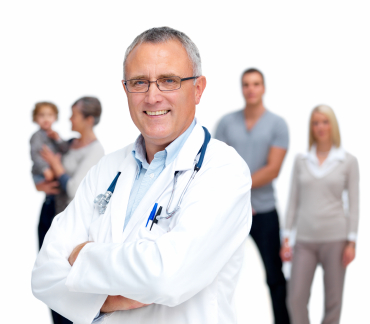 Similar to doctors and attorneys, CPAs are not all the same.
When we get sick, we find our way to our trusted and life-long friend, the family doctor. They were there when our kids were born, helped us through those early days of parenting and as our families have grown and changed, are always there to help.
When it's time to get our taxes done, our bookkeeping reviewed or financial statements compiled or audited, we turn to our life-long friend, the CPA. They too have been there for us to help with our taxes each year, counseled us on setting up IRAs and trusts for our kids, watched as our business or 401k has grown.
When we are too sick for our family doctor, he refers us to his friend, the specialist.
When we have a legal issue, we typically find an attorney that specializes in that problem or issue (whether that is contracts, corporate, mergers, divorce, bankruptcy, etc.).
The single largest body of law is tax law and yet, most of us don't think twice about going to our generalist CPA that handles our bookkeeping, financial statements, taxes and perhaps retirement.
Why?
Is it the breadth of tax law and not understanding the questions to ask?
Perhaps you don't know what you don't know
When you know the question, you can ask it. You may or may not like the answer but at least you knew the question to ask.
What happens when you don't know the question? What happens when the issue is too far from your comfort zone or knowledge base?
The question (or questions) doesn't get asked.
CPAs have specialties
Some CPAs only handle public company audits. Note that I didn't simply say they handle audits but that they specialize in public company audits, or private company audits, or some other type of audit. Other CPAs only work on your taxes and within their area, might specialize in partnerships or flow-through entities.
Today, more than ever before, there are CPAs that handle vary narrow areas of the accounting and finance world.
Tax Incentives Specialists
Acena Consulting specializes in tax incentives for corporations. We don't work directly on individual taxes or handle any compliance work.
We are the heart surgeon for the general practioner CPA firm that takes care of the audits,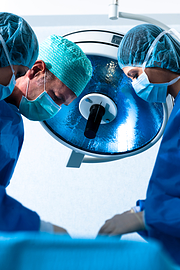 compilations, review, tax compliance and perhaps family wealth planning.
What does that mean for your CPA firm?
It means that they can call upon a specialist without jeopardizing their client relationship.
It means the "surgery" or documentation and calculation will be done correctly.
Most importantly, it means that we will find the other potential areas where a client can save money rather than simply treating the problem.
Do we cost more?
Depends upon your definition of cost, I suppose. (Have you checked out our pricing guide lately?)
Typically, our work results in tax savings or refunds (if we aren't doing that then we should be advising you early in the process) so at the end of the engagement, you should have saved rather than spent.
Next time you aren't sure if you're taking advantage of the tax savings that might be available to you (or your clients if you are a CPA), making that call (to Acena, of course) might mean hitting the home run your client is looking for.
What say you my friends?
Does your firm have specialists to handle all your client's potential needs?
What has been your experience with outsourcing specialty tax services?
If you do outsource some services, does your provide bring a managed services approach?
Other Noteworthy Articles
Client Expectations aren't static or reasonable…
Are all R&D tax credit firms the same?
Who's looking out for small business tax incentives?
Free Resources
Click Here to Subscribe to Tax Incentives! Our Monthly Newsletter
Free R&D Credit Documentation Assessment
Randy Eickhoff, CPA is President of Acena Consulting. With more than 20 years of tax and consulting experience, Randy focused on helping companies successfully document and secure tax incentives throughout the US. He has been a long-time speaker nationally as well as conducted numerous training sessions on R&D tax credits and other US tax incentives.
Acena Consulting, LLC
Copyright, 2012,
All rights reserved