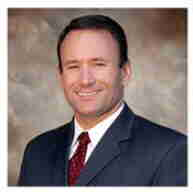 A few months ago, we were introduced to a company that wanted to learn more about R&D tax credits and given their efforts in technology, qualified for the tax incentive. The initial phone call we received from the CPA firm to take a look at the situation resulted in a tax savings of more than $100,000 due to the client's development efforts. The hero, the CPA firm for recognizing the potential opportunity and bringing in Acena Consulting as the specialist to assist in harvesting the tax credits.
But that is only the beginning of the story because the client's growth had been consistent both in terms of new employees and revenue.
Delivering products offshore means additional tax savings
As we began to look deeper at the client's business, growth and revenue streams, we found out they had recently started selling products overseas. Exporting products (and some services) means there may be an opportunity to utilize an IC DISC for additional tax savings. With their new IC DISC now in place, growth in exports and an ability to utilize marginal costing to optimize their IC DISC tax benefit, this client should see an additional $100,000 or more in tax savings with this incentive.
What other incentives are there for each taxpayer?
Every tax situation is different and means that each should be assessed individually. The harder part is knowing the questions to ask and what the answer might mean in terms of potential tax savings.
Going, going, going ……. Gone!
Finding an opportunity for a client whether they are a new client or an existing client can be a home run for both the client and the CPA. While a client may expect outstanding service for their tax preparation and financial statements, finding that opportunity that significantly reduces their tax due is what can create the loyalty for years to come.
Conversely, not finding that opportunity when another firm does can mean the client is going, going, going … gone.
Randy Eickhoff, CPA is President of Acena Consulting. With more than 20 years of tax and consulting experience, Randy focused on helping companies successfully document and secure tax incentives throughout the US. He has been a long-time speaker nationally as well as conducted numerous training sessions on R&D tax credits and other US tax incentives.