The USLA is a nonprofit professional association of lifeguards and rescuers. They work to lower the amount of water deaths and injuries through education, lifeguard standards, training, promotion of lifeguard readiness, and more.

Acena Consulting's Randy Eickhoff has 25 years of open water and surf racing experience nationally and internationally. Randy understands and recognizes the challenges today's elite surf racing competitors face. In addition, with recent changes in training philosophy, Randy is experienced at developing training programs and overseeing regional coaches.

In February, Randy was appointed as the new USLA national team manager. This role is responsible for selecting, training and taking a team to the World Championships each September.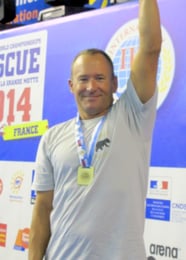 If you would like to help Randy and the USLA team get to the World Championships, check out their donation page here.