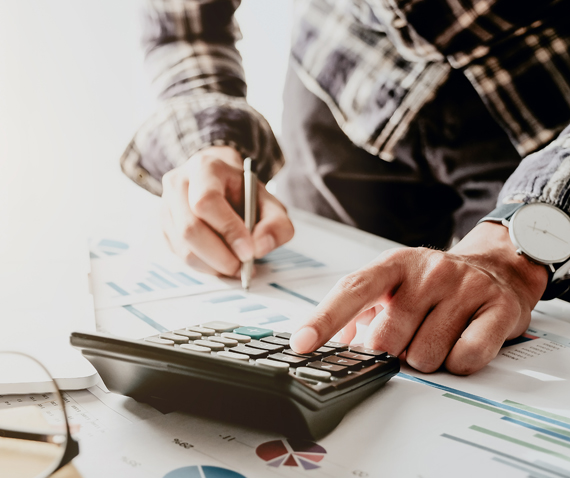 A Little About Us
Acena Consulting is a multi-dimensional tax and accounting services company supporting both public and privately held companies. Our experienced team of R&D tax professionals includes former "Big Four" national office partners, attorneys, CPAs, engineers, and other knowledgeable tax professionals.
Our roots may stem from major national accounting firms, but make no mistake — Acena Consulting's client approach is hands-on, conservative, and technically driven. At Acena Consulting, our goal is simple: we want to help clients across multiple industries reduce tax their tax burden and operation expenses to increase cash flow and drive overall business growth.
Whether you are curious about federal research and development tax credits, or want more information about export incentives, such as the IC-DISC, Acena Consulting can help you break it all down. We work diligently to help you understand, document, and monetize these opportunities and other tax incentives for your business to optimize ROI.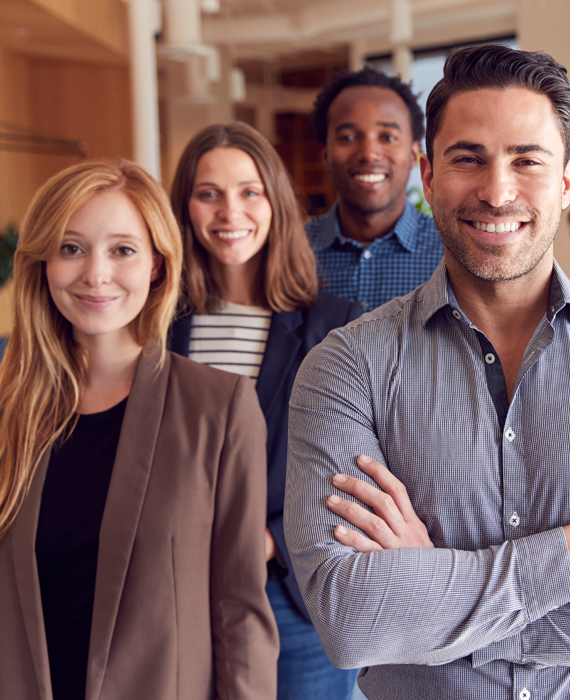 Our Core Values
Acena Consulting Builds Partnerships Based On: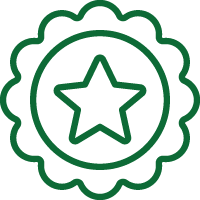 Trust
Our experienced R&D tax credit specialists prioritize direct and honest communication to establish trust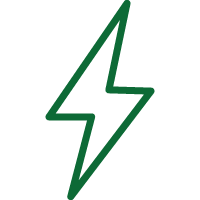 Adaptability
Acena Consulting recognizes every client has unique tax requirements; we adapt our process to meet your needs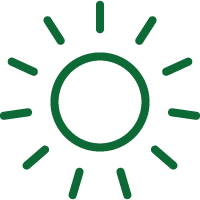 Transparency
We prioritize transparency throughout the entire process for fully compliant R&D tax credit solutions that drive cash flow
The Team
Meet your team of R&D tax professionals
---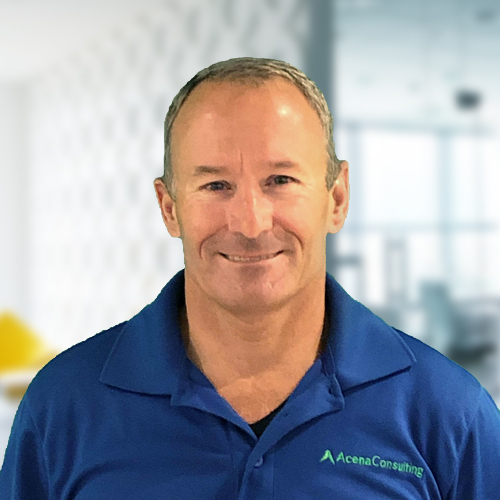 Randall Eickhoff
Founder and Partner
With more than 20 years of professional services experience, Randall launched his career with Arthur Andersen's tax practice in Southern California. His clients include multinational technology firms as well as small privately held manufacturing, sports, and technology companies. Over the last five years, he has been a driving force behind the growth of specialty tax services, including the Research and Development tax credit. He offers his Section 41 tax credit insight to middle market and Fortune 500 companies, both directly and through their CPA firm. He has worked with over 200 companies on various tax credits and other government incentives.
He's a licensed CPA, a member of the California Society of CPAs, and holds a BA degree from UC Santa Barbara. He resides in Ventura County with his wife and two sons.
Fun Fact: He is a masters swim coach & Top Ten swimmer and a former U.S. National Team Lifeguard competitor. Randy enjoys being a dad and husband, NFL, open water and masters pool competitions, reading, writing, and enjoying a beautiful sunrise and sunset.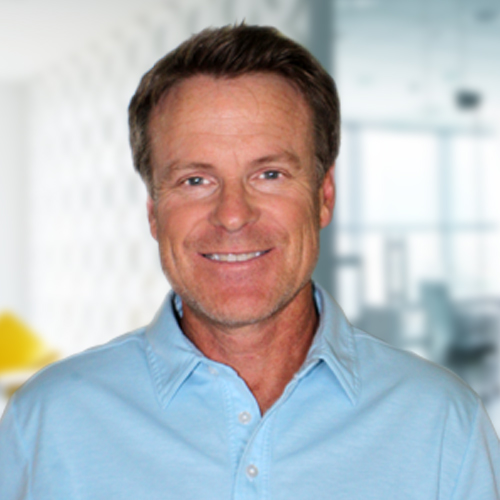 Brad Mols
Partner
Brad obtained his bachelor's in accounting from Western State College in 1994 and passed the CPA exam in 1996. With more than 20 years of tax and consulting experience, Mr. Mols launched his public accounting career with PricewaterhouseCoopers. Over the last 13 years, Mr. Mols has transitioned to consulting in a few specialized areas of tax, including the research and development tax credit. He works with CPA firms and end-clients to identify tax savings opportunities via Research and Development, Cost Segregation, Sales & Use Tax, and Energy deductions. Brad has guided a broad range of clients in the manufacturing, technology, architecture, and engineering industries through specialized tax credits and incentives engagements. Brad is a licensed CPA.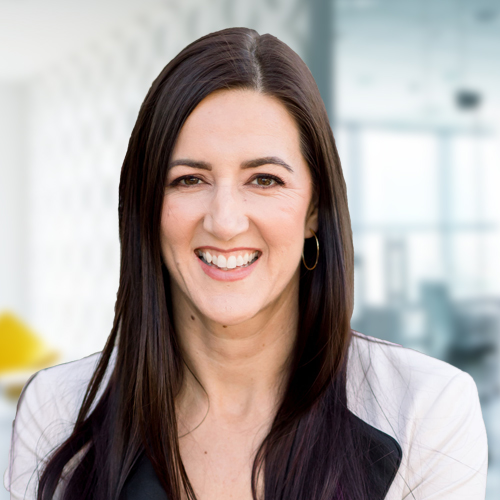 Tiffany Bisconer
Director
Tiffany Bisconer is a Certified Public Accountant (CPA) with over 20 years of accounting and tax experience. Tiffany has worked with one of the top 10 Certified Public Accounting and Consulting Firms in the nation and is currently the Director of Acena Consulting. Tiffany's role as Director allows her to provide specialty tax incentive consulting services, including a focus on the research and development tax credit. Combining her private industry and public accounting experience, she works with CPA firms and directly with business owners and leadership teams in multiple industries at all levels of growth, to help educate and identify opportunities for the utilization of tax credits for an infusion of cash flow.
Tiffany is a member of the AICPA and Arizona Society of CPAs. She holds a Master's degree in accounting and financial management and a Master's degree in psychology. Her desire to give back to the community and humanity as a whole has always been a driving force in her path of life. She is originally from the San Francisco Bay Area, and currently resides in Phoenix, Arizona.
Fun Fact: Tiffany's personal accomplishments include being a three-time Ironman triathlon competitor, two-time Boston Marathon qualifier, international dance performer and instructor, published writer and photographer, and a 200-hour certified yoga instructor. She is highly self-motivated, enjoys the process of learning and refining skills, is passionate about cultivating growth within herself and others, and believes that true innovation is cultivated at the intersection of creativity and technical expertise.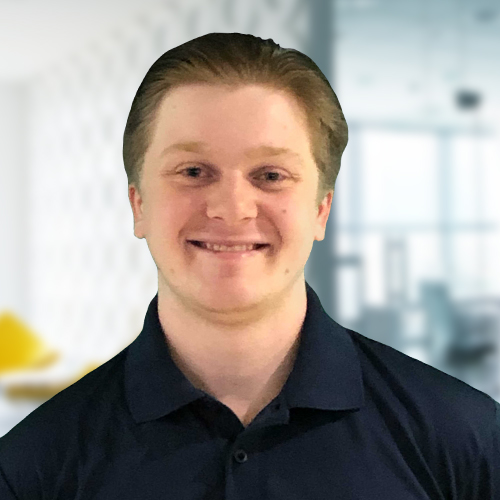 Devin Distefano
Technical Writer, SME Computer Science
Devin spends most of his time writing technical narratives to bolster our clients' R&D documentation. When he's not writing, he is interviewing subject matter experts from all over the U.S., learning about their unique projects and stories.
Devin studied professional writing and computer science at the University of Illinois of Chicago, graduating in 2019. He currently lives and works in Thousand Oaks, California. His hobbies include programming, photography, hiking, cycling, and watching old movies.
Fun Fact: After graduating college, Devin lived in rural South Korea for a year teaching English.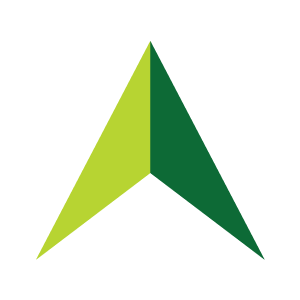 Simran Dosanjh
Tax Associate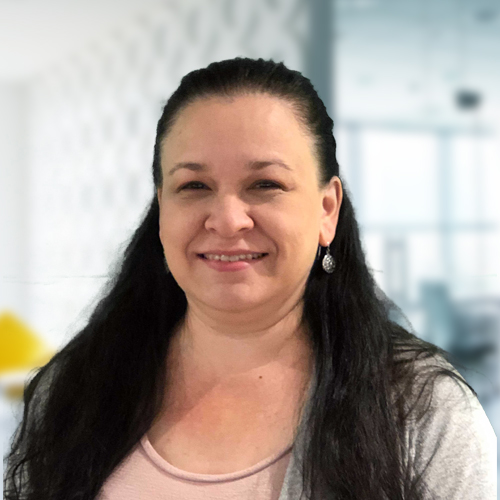 Karen Gordon
Administrative Assistant
Karen supports the Arizona office Business Development (BD) team by providing efficiency and organization to the day-to-day processes. She is flexible and committed to working hard to improve internal processes and client databases. She strives to fulfill the needs of our clients by helping to build sustainable relationships to ensure client satisfaction.
Karen has 28 years of administrative and management experience. Prior to working at Acena Consulting, she was an accounts receivable manager for a long-term care pharmacy and has worked at the prominent companies of State Farm Insurance, YP, and NBCUniversal, in their finance & accounting departments.
Fun Fact: Karen was born, raised and lived in Glendale/Los Angeles, California, and moved to Arizona in 2016. She has been married for 25 years, is a fine artist, enjoys reading, music, camping/traveling with her husband and son, and loves her dog Rollo Tomasi. She learned how to play the piano, clarinet, and, when younger, was a member of an English handbell choir; and one of her cousins is Mike Inez, the bassist for the rock group, Alice in Chains.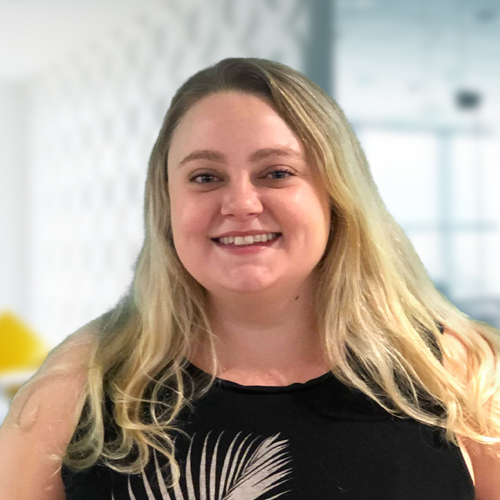 Shayne Harris
Tax Associate
Shayne is a tax associate at Acena, passionate and committed to building relationships with each of her clients while continuing development of her technical knowledge in the expansive range of business industries through comprehensive analysis of challenging data sets and complex tax scenarios.
As a dedicated member of the Acena team, Shayne has also invested efforts toward the growth of our company with a focus on improving internal processes and documentation, and developing a progressive and welcoming company culture based on fundamentals of trust and collaboration. Shayne has dedicated nearly 10 years to her growing career in the accounting industry while working toward her Bachelor's in Accounting, granted by California Lutheran University in August of 2020. Today, Shayne is preparing to sit for the CPA examination and is on track to obtain her California certification by June of 2021.
Fun Fact: Shayne was born and raised in Southern California, residing in a number of cities over the years including Santa Barbara, Malibu and Woodland Hills. In addition to her dedication to the world of accounting, Shayne is also a very passionate and talented musician. Discovering her vocal skills in her early childhood years, she went on to develop her talents in songwriting, music composition and vocal technique. In her free time, Shayne works with musicians in a range of genres to help artists develop and enhance their skills in these areas and to collaborate on the creation of music projects. When Shayne is not at the office with Sugar (australian shepherd and Chief Morale Officer at Acena) the two of them enjoy outdoor activities, visits to the park to play frisbee, jam sessions at the studio, and brunch with the girls.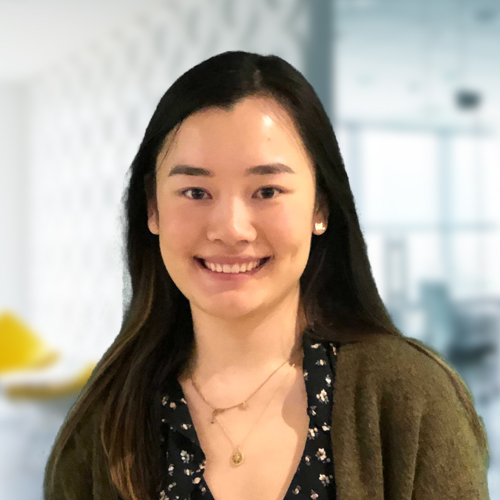 Luwinna Lao
Tax Associate
Luwinna is an associate at Acena. She loves working with the clients to learn about the innovative R&D they do and to ensure all of the qualified activities are captured for the credit.
Prior to joining Acena, Luwinna graduated from McGill University with a Bachelor's in Psychology and Molecular Biology. She then went on and continued her studies at Northwestern University Pritzker School of Law. With her background in life science and law, she hopes to bring an interdisciplinary perspective to her work at Acena. She currently lives in Los Angeles, CA. Her hobbies include reading, attending concerts, and traveling.
Fun Fact: Luwinna has lived in Toronto, Montreal, Hong Kong, Chicago, and Los Angeles.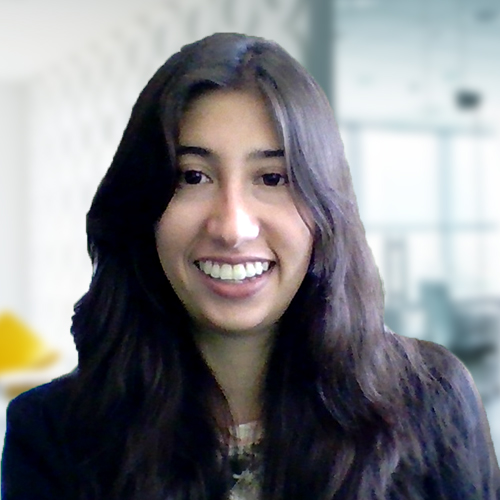 Sarah Marroquin
Operations Assistant
Sarah is the operations assistant at Acena. She is involved at all levels of the process, ensuring a smooth experience for all of Acena's clients. Sarah is driven by her passion to be of service to people and strives for excellence with everything she does.
She graduated from California Lutheran University with a Bachelor's of Science in Biology in 2016. Motivated by her passion to help people, she volunteered at the local hospital and worked at an Ophthalmology office that specializes in eye surgery. During this time, she realized she does not need to be in the medical field to take care of people and began to explore her options.
Sarah started working at Pepperdine University as an Admissions and Student Services Coordinator and Administrative Assistant to the Associate Dean at the Straus Institute for Dispute Resolution, which is the graduate-level law school within Caruso School of Law. With excellent time-management skills, Sarah was able to perform both job duties simultaneously. She excelled in this role due to her eye for detail, service-minded nature, and her ability to work with a sense of urgency.
Fun Fact: Sarah loves to travel and has visited many different countries through the Disney Cruise Line. She has been to the Rock of Gibraltar, Castaway Cay, France, England, Spain, Portugal, Italy, Jamaica, Mexico, and the Bahamas.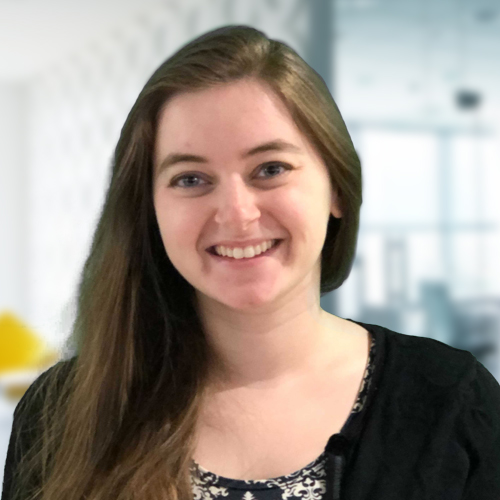 Ariel Neumann
Technical Writer, SME Architecture and Engineering
Ariel writes technical documents that describe the scientific details of our clients' work. She loves talking with subject matter experts from across a wide range of industries and hearing all about our clients' R&D. Prior to working at Acena, she studied English and neuroscience at Kenyon College, graduating in 2019. She currently lives in Woodland Hills, CA, where she enjoys reading, writing, hiking, and yoga.
Fun Fact: Ariel's first job was at a music store, where she was responsible for cleaning and polishing used violins.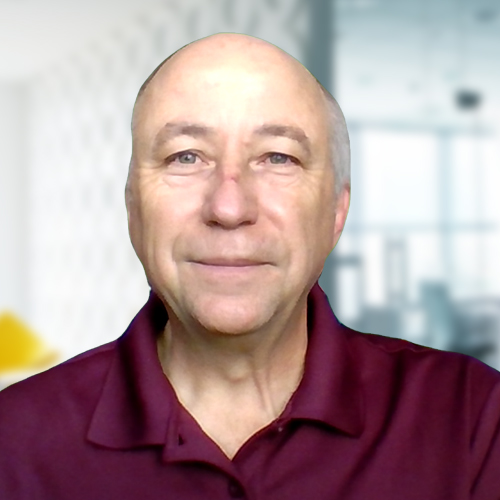 Nick Pyzow
Senior Manager
Nick is an energetic and engaging professional who specializes in building relationships not only for direct services, but also as a resource for others in the business community, taking a more empathetic and understanding approach to problem solving, customer sourcing, solution advising and leadership.
He has founded and successfully sold three businesses. Nick's professional background brings an entrepreneurial perspective to his client service approach. As a previous business owner, he understands many of the challenges his clients face.
Nick has a wealth of experience in the music industry, including issues related to music production, promotion, distribution, licensing, royalties and artist contracts and negotiations.
Nick is also a frequent keynote speaker, presenter, and trainer on business optimization topics including: customer service and setting customer expectations, growing your business through networking, and effective communication.
Fun Fact: Nick is a former professional musician and songwriter/performer, having seen The Beatles on television on "The Ed Sullivan Show" and deciding — right then — that he had to play guitar and sing. That Christmas, he got his first guitar — a plastic one with nylon strings. He never looked back.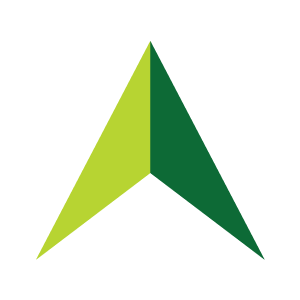 Cassie Bilyeu
Technical Writer
Cassie is a technical writer at Acena. You will know you've reached the final stretch of the process when she contacts you. She loves to talk with you to learn what you are passionate about, digging deep to discover all the roadblocks you have encountered, and decisions you have made. She loves to uncover the "why" of it all.
Cassie studied geology at California State University Northridge, then went on to volunteer at Santa Monica Mountains National Recreation Area. She joined Occidental Petroleum Company (OXY) in October 2011 and remained in California with California Resources Corporation when OXY spun off its California assets. Currently, Cassie lives in Camarillo, CA where she would rather go hiking in the mountains than running on the beach.
Fun Fact: Cassie loves to play video games, some of her favorite games have been: Bloons TD6, 7 Days to Die, Fallout New Vegas, Raft, The Sims, Where in the World is Carmen Sandiego, and Stardew Valley. As a child, one of her favorite games was Oregon Trail, and she preferred to play on a purple screen rather than a green one.
The Acena Consulting blog offers industry insight and tips to help you stay informed and protect your business interests.