Ask The Right Questions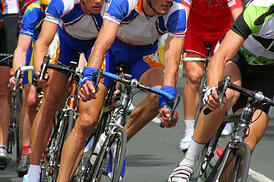 Do you know how to break away from the pack?
It's not enough today to have outstanding products or processes in your company. Today, to be competitive, companies must innovate, find new markets, think outside the box and take every advantage provided.
Are you getting all the tax advantages available to you and your company?
When was the last time you reviewed your vendors and considered alternatives?
Can you name the tax incentive that you should be getting when you answer these questions?:
----------------------------------------------------------------------------
Do I design or improve products, process, formulas or techniques?
Have I built or purchased a building in the last five years?
Did I get 10% of my average annual telcom expenses back in refunds between 2003 and 2006?
Do I have customers outside the United States?
Do I manufacture products in the United States?
Have you acquired companies in the last five years?
Are any of my facilities located in federal or state Enterprise Zones?
Do I have international operations?
Let the professionals at Acena Consulting help you understand and assess potential tax savings opportunities for your organization. Contact us at info@acenaconsulting.com