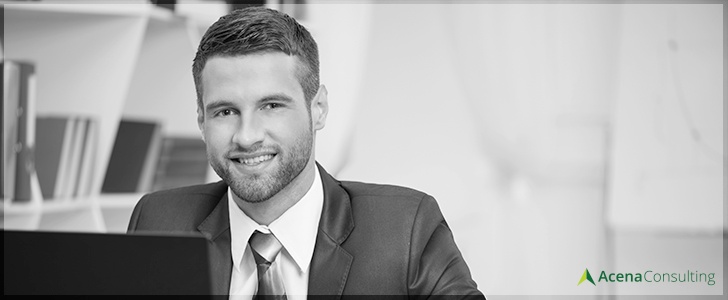 Many accounting firms often have a common problem, they can help their clients achieve a certain level of success, but they lack the skills and resources needed to move beyond that point. This lack of progression can leave clients feeling frustrated and seeking a more advanced accounting firm (like us) who have the skills and experience needed to navigate the business needs more effectively.
Many firms struggle through these common problems:
· Serving clients for low pay
· Lack of continuous personal and professional development
· Lack of a leadership mentality
· Maintaining low performing staff
· No documented business plans or performance review processes
So what are firms like ours doing to ensure they are overcoming these problems? We follow these top accounting firms' best practices:
Remain Improvement-Focused: Top firms have a dedication to competition with themselves first. This includes making sure everyone on staff is dedicated to improving the results they obtained the previous year. This is a mindset of "always be improving."
Adopt a Client-First Approach: Becoming a Trusted Business Advisor takes more than completing a tax return or auditing a financial statement. When you are able to bring value before a client asks, you become a client advocate and important part of their success. Is there another service you can provide to them? What are their pain points as a company and how can you provide a service to help overcome them? What relationships do you have that might provide synergy and new opportunities for a particular client?
Charge What Your Worth: Every moment of time with a client should be documented. Should you be billing your client on an hourly basis? What if you charged a reasonable monthly fee and allowed them the ability to call and ask any question? How much value does that bring to a client (as well as piece of mind)? Top firms recognize that a client that isn't afraid to call and get good valuable advice is a client that will be a long-term client. Don't be afraid to get paid, your services should bring value that justify it.
Hire Top Talent: Recruit and retain your staff strategically. Your team is the first line of communication with your clients and how they interact, respond, advise and consult will dictate your clients' perception of value. Top firms provide their staff with a structure to know when and how to respond versus questions that should be researched (and potentially billed) or elevated. If you determined a staff member isn't grasping the culture, meeting expectations or interacting well with clients or staff, have the courage to make the necessary business decisions, and follow through with them in a professional manner. Always keep in mind that your hiring and termination decisions are about the business, they're not personal.
Avoid Your Comfort Zone: Complacency breeds comfort which leads to stagnancy. Growth doesn't happen in the comfort zone, so avoid it like the plague. Top firms create a culture that fosters development, growth, opportunity and comradery. Being excited about coming to work is paramount to long-term success. Getting comfortable with status quo reduces revenue, growth, and opportunity.
Set High-Performance Expectations: CPA firms that provide standard compliance services (audits, review, compilations and annual tax returns) typically do so in a professional and timely manner Top firms set internal expectations related to response time both internally and externally to keep projects moving to completion. Clients expect a high level of service and not simply a finished product but for the CPA to bring other opportunities that will help improve or grow their business or save tax dollars. Top firms create a culture of high expectations and recognize success when their client succeeds. Capitalize on individual strengths of your staff and motivate them to bring value through culture and amazing client service. Make sure your team understands what is expected and recognize outstanding performance when expectations are exceeded.
Always Be Learning: While continuing education is required for all CPAs, learning is a continual process both on the job and in the classroom. Top firms recognize that personal and professional growth create opportunities for the individual and firm. Learning about a new tax incentive is dramatically different than both presenting it to the right clients and then delivering the service in an exceptional way; each part of the process is a learning opportunity. Encouraging debate internally can develop some of the best ideas for a client. Top firms develop a firm culture that appreciates and encourages respectful and honest conversations.