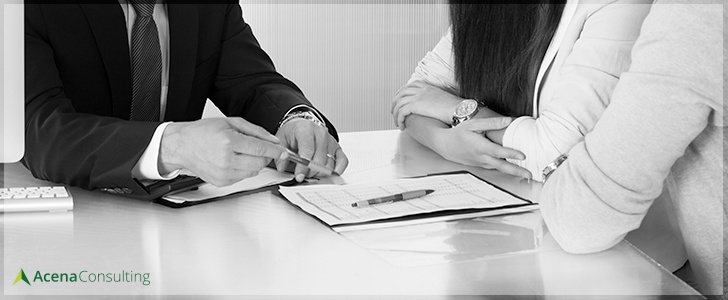 A tax consultant's role in your business is a critically important one. From managing taxes and financial data to advising you through key business decisions, you want to make sure you are hiring the right advisor for your specific business. Much like how you wouldn't want your dentist performing brain surgery, the same goes for tax consultants. You want the advisor who specializes in what your business needs and also can deliver the results you need both before, during and after tax time.
What should you evaluate when you begin your search for a consultant? Consider these tips:
Tip #1: Evaluate Both Qualifications and Experience
Depending on the size and function of your business, different qualifications may be needed from your tax consultant. For example, there are many advisors who work solely for large corporations, so that may not work well for a small business. Your consultant should also be able to provide you with information about their knowledge and experience surrounding the unique tax laws that relate to your business (like IC-DISC and Research and Development Credits) as well as how they can utilize them to assist you year-round. They should have a comprehensive understanding of all the federal, state, income, payroll and sales tax requirements that will impact your business. Keep in mind, the consultant's professionally earned certifications are a wonderful addition, but it's far more important they have the resources and knowledge to help your specific business.
Tip #2: Ask for Referrals
No one gives better feedback on a business than one of their current or former customers. Same goes in the world of tax consulting. Find referrals of other business owners from similar industries with whom you know and trust to give solid advice related to your unique tax needs. Remember, your consultant should be serving as someone who can help you beyond just tax time, so you want to work with someone who you can rely on to give you tax planning council throughout the year.
Tip #3: Watch Your Bottom Line
That phrase, "you get what you pay for" does often ring true when it comes to finding a tax consultant. Typically, quality advisors will charge a bit more, but they are usually doing so because there is value in their services over the cheaper options available.
A good tip is to meet and interview at least two tax consultants to see who is the best fit to meet your needs within your budget. When discussing the costs with the potential consultants, ask them to provide you with a breakdown of the fees so you have a complete picture of what they will be providing within their charges. Also, ask for an estimate of how much time they will be dedicating to working with you for those costs.
Tip #4: Longevity of the Relationship
Most business owners would agree they experience the best results from their tax consultant after years of working together. You want an advisor who is familiar with your business and grows to be someone you can seek out as a resource for a variety of business decisions. If an advisor is nearing retirement or has very few clients they've had for long periods of time, it may be best to move on to someone else.
At Acena Consulting, our tax professionals come from a variety of backgrounds to meet the vast needs of our clients. We specialize in providing the most trusted and experienced R&D tax credit consultants. We have partners, engineers, attorneys and of course, CPAs on staff who work diligently to grow businesses through a hands-on, conservative approach. We want to help reduce taxes and operating expenses to increase cash flow and measurable growth for our customers.
If you are interested in meeting one of our R&D tax credit consultants, or you want information on export incentives like the IC-DISC, we can help make sense of it all. We would be happy to see if our firm is the right tax consulting team for you.